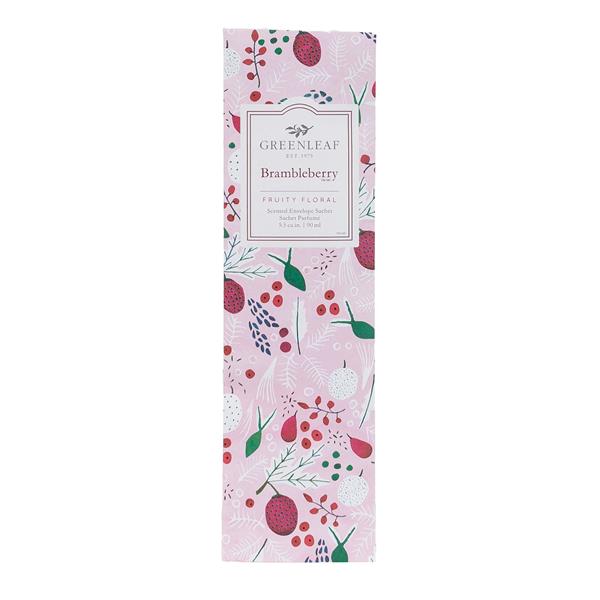 Enjoy your favorite Greenleaf fragrance everywhere you go with our Slim Sachets. Place a few in your closets, under the seats in your car, under your sink, or anywhere else you'd like a touch of fragrance.
Fragrance: Brambleberry
Fragrance Description: Sweet scents of raspberry, cassis, combined with rose and vanilla are spun together and softened with musk and amber for a berry festive fragrance.